Identify trends, seize opportunities and shape the future
EuroBLECH is the world's leading trade fair for the sheet metal working industry. Around 1.500 exhibitors from 41 countries displayed a wide range of innovative machines, materials and systems at EuroBLECH at the Hannover Exhibition Grounds.
Renowned for its high volume of live machinery demonstrations, EuroBLECH is the ideal market place for sheet metal trade professionals to find suitable machines and tools as well as sophisticated solutions for their company. More than 56.000 trade professionals from all over the world visited the last EuroBLECH.
EuroBLECH displays the entire sheet metal working technology chain: Semi-finished and finished products, sheet metal parts, handling, separation, forming, flexible sheet metal working, joining, welding, sheet metal/plastic hybrid structures, surface technology, tool technology, controlling and regulating equipment, CAD/CAM systems, quality assurance and R&D.
Find out more on the official website.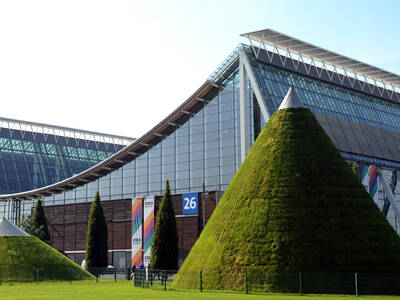 Messegelände
30521 Hannover