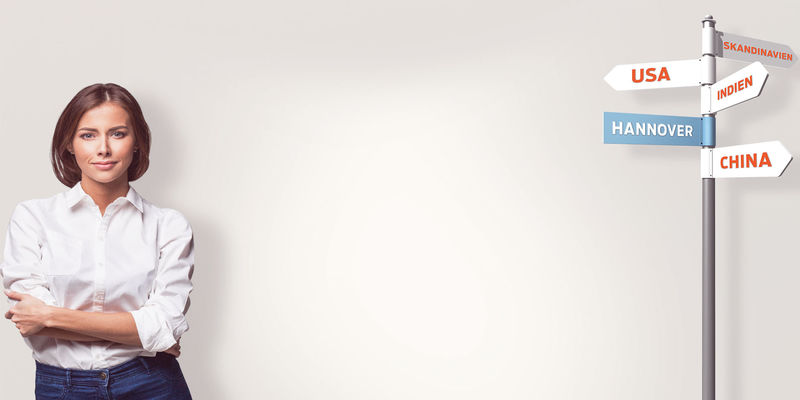 Internationalisation
Our offer for your successful expansion to Germany/EU
hannoverimpuls offers a range of attractive services to support the expansion projects of companies. Our target: avoid risks upon entry to the market, and provide our clients with optimal, individual and unbureaucratic relocation support. To put it another way: our job consists of simplifying as much as possible the establishment of your successful business in Hannover.
The right impulses for the Hannover location
hannoverimpuls is the business promotion company for the whole Hannover Region. Our business is promoting and supporting the start-up, growth and relocation of companies in our region, as well as generating jobs. At a national and international level, through trade fairs and targeted start-up and relocation initiatives, hannoverimpuls creates awareness of the economic advantages of the Hannover location and the surrounding region.
Economic power and quality of life come together
Hannover has plenty to offer: the highest quality of life, and an excellent environment for daily work and business growth. Renowned universities, international trade fairs and strong high-tech industries make Hannover one of the state-of-the-art locations in Germany. More than 1 million people live here. More than a quarter of the EU population – that is around 130 million people – can be reached within a radius of 500 km. With its international airport, high-speed trains and motorways, Hannover offers optimal conditions and short journey times for logistics, sales and good business.
Hannover Region: Internationally First Class
High potential: Six target sectors
In Hannover, promotion is focussed on six target sectors with particularly high innovation and job potential, and promising sustainable growth for the region: automotive, production engineering, energy solutions, ICT, healthcare, and creative industries.