Hannover - The green city
Lake Maschsee and Lake Steinhude are popular destinations for swimmers, sailors and wind surfers, and give Hannover a certain seaside charm. And the city's climate protection plan and mobility concepts ensure that building/housing projects and transport systems are managed in a way that is energy efficient and saves resources.
Hannover offers visitors the buzz of a vibrant, major city as well as plenty of green spaces, both in the centre and the suburbs. Eilenriede Forest, for example (Hannover's 'green lung') covers an area of 642 hectares, making it almost twice the size of New York's Central Park. This urban woodland area is just one of the many places where people can stroll, relax, jog, enjoy nature or picnic. Hannover's 'green ensemble' at the Royal Gardens of Herrenhausen includes a number of period gardens and fountains.
Right in the city centre, the 'Operndreieck', a triangular park bordered on one side by the Hannover Opera House, is a great place to catch a moment of quiet at lunchtime, or after a spot of shopping. Visitors to Hannover Congress Centre can also enjoy its listed municipal gardens, which were the location for Germany's first Federal Horticultural Show. Around 8,000 more trees than 20 years ago now line the streets of the metropolitan area as a whole. And to add to all this greenery, there are more than 20,000 allotments, a host of small urban woodlands, and the südliche Leineaue nature area.
Lakeside charm and any number of water sports – another winning combination offered by Hannover. Centrally located Lake Maschsee is a paradise for walkers, cyclists, joggers and inline skaters, as well as for water sports. Lake Steinhude, some 30 kilometres outside Hannover, is considerably larger: covering an area of 32 square kilometres, it is the biggest lake in north-west Germany and a popular destination for days out. With family boat trips, sailing, rowing boats, pedalos and motor boats, plus swimming, cycling, and nature walks through the dunes and moors, pretty much everyone can pursue their favourite pastime here.
Hannover's climate protection programme is unparalleled in Germany and hugely ambitious. By 2020 Climate Alliance Hannover aims to have reduced carbon emissions from electricity and heat generation by 40 per cent compared with the 1990 level. An excellent example of the programme in action is the innovative zero:park in Wettbergen, the largest zero-emission housing scheme in Europe.
The 300 or so houses planned for this development will be constructed as passive houses, in which the residents consume approximately 80 per cent less energy than the legally prescribed level for new buildings. Additional measures such as the enercity proKlima subsidy programme and the HannoverMobilCard – which combines a conventional season ticket for local public transport with other mobility services such as car sharing, a Deutsche Bahn railcard and a wide range of services for cyclists – show Hannover's commitment to an environmentally friendly future.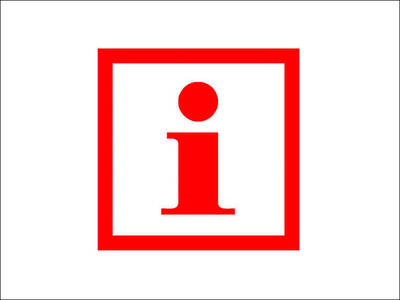 Ernst-August-Platz 8

30159

Hannover
tel.:

+49 511 12345111

fax:

+49 511 12345112