Platinum records, Grammy Awards, drug excesses and an unmistakable style – Amy Winehouse is without doubt one of the greatest and most controversial personalities in recent music history.
Authentic music and exclusive insights
The project Forever Amy brings the original band back to the stage eight years after the tragic death of Amy Winehouse. The musicians not only celebrate her music in an authentic way, the show also provides exclusive insights into the life of the exceptional singer and conveys an impression of the person behind the powerful voice.
Front woman Alba Plano
An extraordinary jazz and soul singer in her own right, Alba Plano has stunned audiences throughout the world. As the vocalist for Forever Amy she channels the very essence of Amy Winehouse, creating the most stunning re-imagining of Amy's live shows in both vocal style and performance.
The legacy of Amy Winehouse
With her second album "Back to Black" and the change of style towards the typical Beehive hairstyle and heavy eyeliner, Amy Winehouse became a style icon. She triggered a veritable wave of retro soul and inspired a whole generation of artists such as Adele, Lana Del Rey and Bruno Mars, although she played only 150 concerts in her eight-year career. Dale Davis, bass player and longtime friend of Amy Winehouse, says: "Her musical legacy is simply so significant that we want to keep it alive through Forever Amy".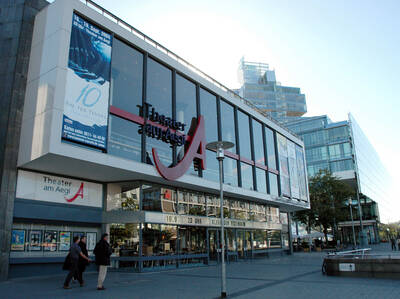 Aegidientorplatz 2
30159 Hannover