The stories of the evil Friedrich, the fiery Paulinchen, the indocile Suck-a-Thumb or Johnny Head-in-the-Air are firmly in our heads. All of these characters are part of the storybook "Shockheaded Peter", published in 1844 by the German doctor and psychiatrist Heinrich Hoffmann. This classic has shaped the German children's culture like no other book. In the stories, the little ones are always naughty and stress their parents to the utmost. Their fates are legendary: thumb cut, death by burning, fall into the water.
The ensemble
At the State Theatre Hannover, the play can be seen in a version by Erik Ulfsby, superintendent of the Norske Teatret in Oslo, for the first time ever in the German-speaking area. He sends 13 actors into the ring and they slip into headstrong characters under the conduct of the "grand marshal" Hagen Oechel.
New Years's Eve Special
The show can be seen at 6.00 pm and 9.00 pm on New Year's Eve. Following this, from 11.00 pm on, the team of the State Theatre Hannover invites the audience to a party into the foyer, where the turn of the year can be celebrated together.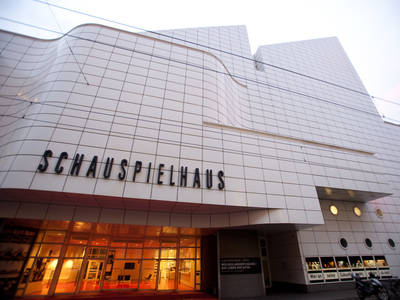 Prinzenstraße 9
30159 Hannover