Russian National Ballet: Swan Lake
Classical Ballet - what do you think of first? In nine out of ten cases the statistic says that a picture of dainty dancers in white shimmering costumes, framed by white feathers, a noble prince falling in love with a dream creature, emerges in front of the mind's eye... Ignorant from where, and yet again and again the same picture from Swan Lake. This one idea embodies what classical ballet is all about - even in today's zeitgeist.
Popular for 100 Years
More than 100 years of undisputed popularity with international ballet audiences than any other work from the classical repertoire. An outstanding masterpiece of its genre. "You can get hooked on Swan Lake. If you don't know Schwanensee, you can't understand ballet at all", say critics of ballet.
World Premiere 1877
The premiere of Schwanensee in 1877 at the Bolshoi Theatre in Moscow was a complete flop. A miserable choreography and arbitrary changes of the vain ballerina have made the great work of Tchaikovsky disappear from the public for the time being. It was not until 1894 in St. Petersburg that a new beginning with Swan Lake was ventured on the occasion of a gala in honour of the composer. The audience was thrilled.
A simple Fairy Tale
The content of Swan Lake is actually a very simple fairy tale. A young prince's son is to marry in order to preserve the dynasty. However, Prince Siegfried unfortunately does not fall in love with one of the planned young ladies, but with an enchanting foreign girl, to whom he swears eternal fidelity. The beautiful Odette, however, has an evil spell and can only take human form at night for a few hours. The magician then lets his own daughter appear in the shape of Odette at a feast in the castle to deceive the prince. The blinded prince breaks his promise of loyalty unintentionally. When he recognizes this, he asks for forgiveness, which is also granted to him. In the end, he even defeats the evil sorcerer himself, so that the triumph of love becomes complete.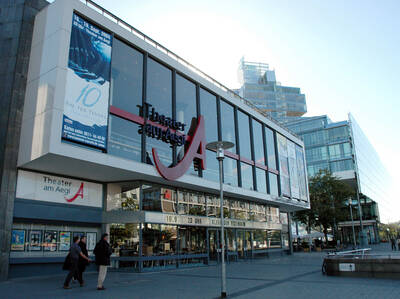 Aegidientorplatz 2
30159 Hannover
More on this topic