Download:
Consulate
Thomas Bürkle
+49 511 / 6342201
E-Mail
Online Shop
App "Hannover Pro"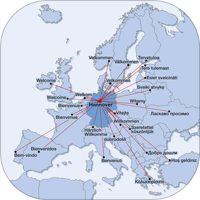 About Hannover
Press Area
Facebook
Top-Events, Nightlife and more – keep in touch with Hannover on Facebook.
Tour operator
Photos for downloading
Here you will find images in printable resolution relating to the Hannover region. They are to be used free of charge solely for travel operator purposes, citing the copyright holder. Any other use requires the consent of Hannover Marketing & Tourismus GmbH.
If you have any further questions oder require other pictures, please feel free to contact us:
Tel.: +49 511 12345-333
E-Mail: staedtereise@hannover-tourismus.de