Download:
Online Shop
App "Hannover Pro"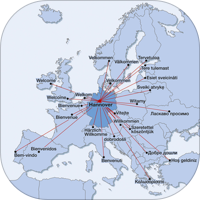 About Hannover
Press Area
Facebook
Request Private Rooms
You will receive a concrete offer after filling in the form. Usually the accommodation will be hold for you until the next day.
In case any questions occur please contact our team:
Phone +49 511 12345 555
At your service from Monday to Friday 09.00-17.00!