International Geocaching Mysteries: Sweden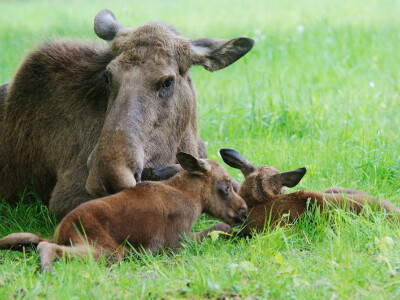 Challenge: 2 of 5
Ground: 1 of 5
Cache-Size: regular
Coordinate: N 52° 11.318 E 009° 36.269
Location: North/West
Hint: The 'door' holds a magnetic appeal
International Geocaching Mysteries: Sweden
A cache in the 'International Geocaching Mysteries' series, presenting places in Hannover that offer 'backdoor globetrotting'!
Sweden, land of the elk – and a lot more! The Swedes also happen to be the record holders at the Fireworks Competition, having won four times. Here at the Springe Bison Reserve (Wisentgehege) you can see many animals that occur in the wild in this Scandinavian country, such as wolves, bears, lynxes and elks. The cache can be accessed free of charge at any time; all you need to take to open it is a magnet. This cache also holds coordinates for a bonus cache in the park very close to the elks' feeding station, a good place for watching these animals.
Internationella geohemligheter: Sverige
En cache i raden av "Internationella geohemligheter", som presenterar platser i Hannover med möjligheten att få uppleva en liten världsresa.
Sverige är (inte bara) älgarnas land. Sverige är även rekordmästare i fyrverkeri. Fyra gånger har man vunnit denna tävling. Här i nationalparken Wisentgehege finns det många djur att beskåda som lever vilt i den svenska naturen, bland annat vargar, björnar, lodjur och älgar. Cachen är hela tiden åtkomlig utan att det kostar något. Det enda man behöver för att kunna öppna den är en magnet. Cachen innehåller dessutom koordinaterna till en bonuscache i parken, alldeles bredvid älgarnas utfodringsställe, som man kan beskåda mycket bra därifrån.