Musical Secrets: Bermuda Triangle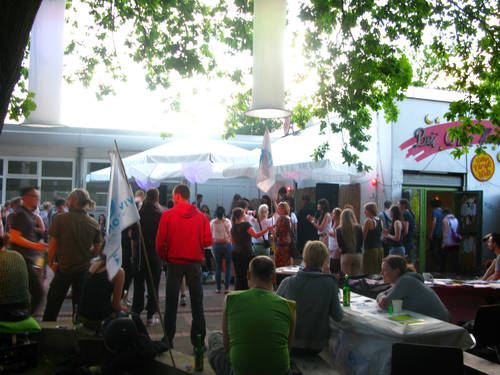 Viktoriastraße 36
30451
Hannover
Difficulty: 2.5 of 5
Area: 2 of 5
Cache-Size: special
Coordinates: N 52° 22.300 E 009° 42.500
Position: South/West
Musical Secrets: Bermuda Triangle
Part of the GeoTour "Ge(o)heimnisse der Region Hannover"
Attention: for this cache you have to understand German.
Alternative music and youth culture is at home in Hannover-Linden more so than in any other district.
Join Ron's fictional band on an adventure through the musical Bermuda Triangle in Linden and experience an interactive radio play. A Smartphone is necessary, also headphones or good speakers depending on your preference.
To solve the cache, you have to visit to an external website. In order to unlock the next chapter, you have to insert the information you investigated on location.
Warning: You are about to open a page that contains additional information, to find the cache. As the cache owner I can reassure you that this site is secure. It was not reviewed for malicious content by Groundspeak nor by a reviewer. You are downloading this file at your own risk.
BONUS CODE: _ _ _ _ _ _ _ _ _ _ _ (1st Letter)