Musical Secrets: Musical Centre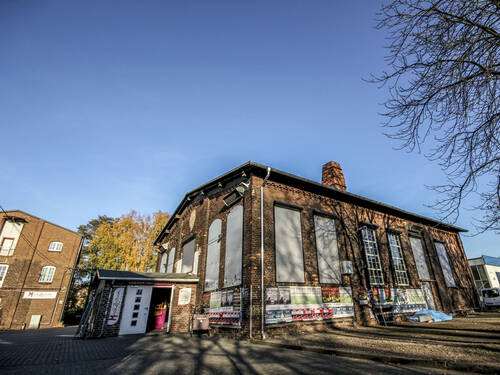 Emil-Meyer-Straße 28
30165
Hannover
Difficulty: 2.5 of 5
Area: 1.5 of 5
Cache-Size: middle
Coordinates: N 52° 23.582 E 009° 43.524
Position: North/West
Musical Secrets: Musical Centre
Part of the GeoTour "Ge(o)heimnisse der Region Hannover"
NOTE: the cache is not located on the playground and is also not accessible from there! The music centre is certainly known to many as a venue for a variety of concerts. But far more than that happens here!
The music centre has set itself the task to pave the way for young people to enjoy active exposure to music, especially those from low-income families.
For this, offers such as the " Rock Mobil " were created. It drives to schools and youth centres to make music on location with young people. Furthermore, there is the sound truck, a rolling recording studio , which can be booked by day care centres and schools to make professional recordings.
This cache is supposed to illustrate how diverse the local music scene is. You will need a good ear and a little time! Be sure to lock it again when you are done and do not forget the bonus word!
BONUS CODE: _ _ _ _ _ _ _ _ _
To determine the bonus number you have to figure out the digit sum.