Kröpcke en voetgangerszone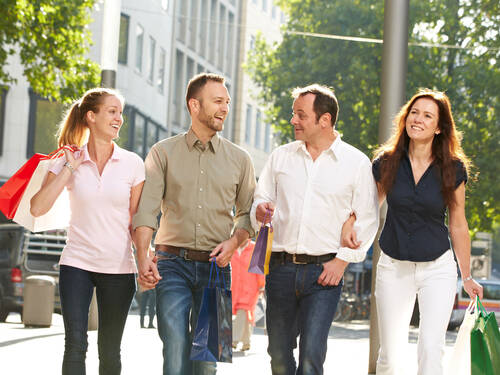 De voetgangerszone in het centrum heeft heel wat te bieden: de Bahnhofsstraße van het Centraal Station naar het centrale punt in de binnenstad, het Kröpcke plein, herbergt warenhuizen, kledingwinkels, providers van telecommunicatie en Hannover's grootste boekhandel. Van op het Kröpcke plein gaat het in verschillende richtingen verder.
Eender of het gaat om schoenenwinkels, winkels voor sportartikelen of mode – Hannover biedt voor iedereen de winkel die bij hem of haar past! In een omtrek van 400 meter zijn alle branches van de detailhandel vertegenwoordigd. Deze drukbevolkte mix zorgt voor een gevarieerde shoppingbelevenis.