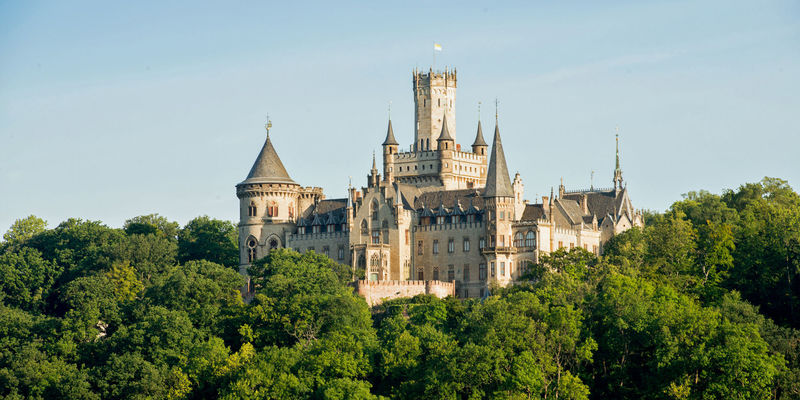 Oprowadzanie po zamku
Zamek Marienburg znajduje się nadal w posiadaniu rodziny Welfen, najstarszego rodu książęcego Europy i zachwyca gości swoim bajkowym wyglądem, a także prawie całkowicie zachowanym wyposażeniem wnętrza. Podczas trwającego około godziny oprowadzania można zwiedzać pomieszczenia w jego wnętrzu oraz dowiedzieć się ciekawych rzeczy na temat Zamku Marienburg, jego mieszkańców oraz historii rodu hanowerskiego. Najciekawsze elementy oprowadzania to między innymi zbiór srebrnych mebli z XVIII wieku, całkowicie wyposażona kuchnia zamkowa z wieloma kotłami miedzianymi, formami do pieczenia, półmiskami i miskami oraz biblioteka królowej ze starannie wymalowanym sklepieniem palmowym, zdobionym złotem płatkowym.
Wydarzenia i kultura
Również romantyczny dziedziniec i sala rycerska Zamku Marienburg tworzą wyjątkową atmosferę na koncerty, przedstawienia teatralne i inne imprezy kulturalne. Najważniejsze z nich to coroczne "Schloss Marienburg Tattoo" z udziałem wielu orkiestr dętych oraz dudziarskich, a także "Best of Kleines Fest" z najpopularniejszymi artystami letniego festynu w Wielkim Ogrodzie Herrenhausen.