Kröpcke and Pedestrian Zone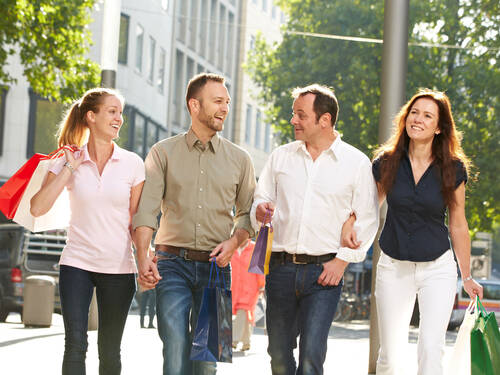 The pedestrian zone in Hannover city centre is very large. Bahnhofstrasse, running from the main railway station to the central point called Kröpcke, is home to department stores, major clothing shops, telecommunications providers and Hannover's largest bookstore. From the popular traditional meeting place at Kröpcke you can choose between several directions: you will find interesting shops in all of them.
Grosse Packhofstrasse, for example, might be called a shoe-lover's paradise – but in addition to all the many shoe-shops, the street also boasts high-quality menswear, a sports and technical department store and other shops. Some large, traditional Hannover shops are located at Platz der Weltausstellung. For decades, this has been the place for superior women's clothing, lingerie, perfumes and cosmetics. And the smaller side streets around the pedestrian zone also have shops and stores that are equally well worth popping into.