Accommodation
Hannover: hotels and hostels for young people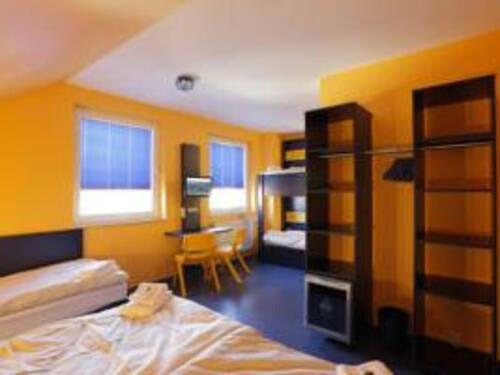 From school groups to sports teams and independent travellers: youth hostels, Naturfreundehaus and other hostels are ready to welcome teenagers and young people and offer a number of attractions.
The youth hostel is set in leafy surroundings – Lake Maschsee and the Ricklingen ponds offer opportunities for swimming, inline skating and water sports. It's a short journey to the city centre on the underground, while the Sportpark and AWD Arena are just around the corner, ideal for visitors going to a rock or pop concert or the Schützenfest fair. The youth hostel is one of the most modern in Germany.
Affordable lodgings are also available at the cosy Naturfreundehaus. Located in the Eilenriede forest, not far from the centre of Hannover, it offers extensive grounds and an accessible low ropes course. Young people travelling on a shoestring also like to stay at the basic Bed'nBudget hostels, with optional extras available for those who want them. Hotel Schlafgut in the Nordstadt student district offers an attractive discount for guests under 30. Next door, energetic visitors can test their limits at the indoor climbing park.
Vahrenwalder Straße 7

30165

Hannover

tel.:

+49 511 12345 555