Silver, Velvet and Crown Jewels
Royal Highlights
The crown of Georg I., the ermine which Georg III. was wearing for his coronation, a letter made of gold – these and various other magnificent exhibits will make the Lower Saxony State Exhibition "As the Royals came from Hannover" around the epoch of the personal union between Hannover and Great Britain come alive next year. Now some of the outstanding loans from international lenders were presented.
Royal Exhibits from London
Around 350 objects from over 60 international lenders are promised – including precious loans from the Royal Collection in London, many of them never before exhibited in Germany. "We present a lot more than silver, velvet and crown jewels", says Dr. Katja Lembke, directress of the Landesmuseum Hannover. "We want to reveal the diverse influences and correlation on political, social and cultural level as well as show examples like literature, music, science and military history that were influenced by the personal union".
The Georgian Era
The Lower Saxony State Exhibition wants to convey a multifarious image of the Georgian era with many magnificent loans. "As the Royals came from Hannover" can be seen from 17 May to 5 October 2014.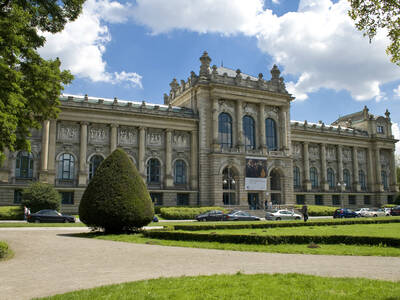 tel.:

+49 511 9807686

fax:

+49 511 9807684