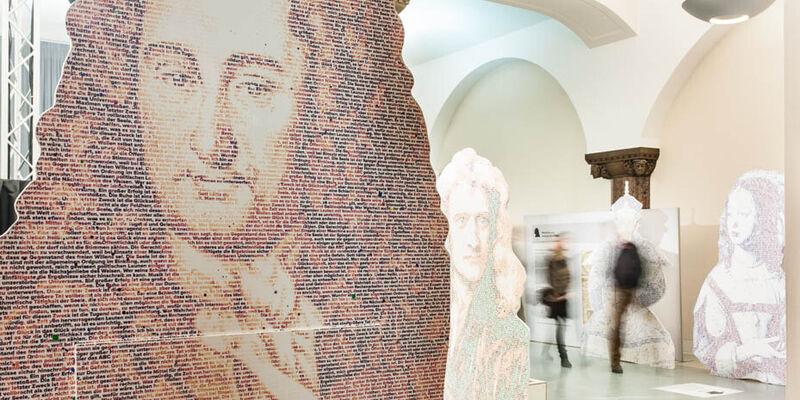 Leibniz Year 2016
New Brochure on Leibniz
Gottfried Wilhelm Leibniz (1646-1716) was one of the last great polymaths. His thoughts and ideas are still found today in science and research. For 40 years of his life and work he was connected to Hannover and left many traces. His extensive estate is one of the greatest cultural riches preserved in Hannover.
Scholar and writer of letters
Leibniz was a tireless writer of letters. A fact demonstrated by some 20,000 letters from and to about 1,300 correspondents with whom he was in contact around the globe. The Gottfried Wilhelm Leibniz Bibliothek (GWLB), part of the Niedersächsische Landesbibliothek (Lower Saxony State Library), houses the lion's share of his extensive legacy.
"Memory of the World"
UNESCO accepted the Leibniz correspondence into the Memory of the World Register in August 2007 as a "unique testimony of the European republic of scholars in its transition from Baroque to early Enlightenment".
Brochure on correspondence with contemporaries
Interesting insights into the life and work of Leibniz and other prominent scientists and scholars of his time can be obtained from Leibniz's exchange of letters with eight eminent contemporaries included in the brochure Leibniz-Brochure 'Leibniz, in the best of company'
This brochure was compiled after the exhibition "Leibniz in bester Gesellschaft" at the Neues Rathaus in Hannover to mark the Leibniz Year 2016, celebrating the 300th anniversary of the death of the mathematician, philosopher, inventor and polymath.